Welcome Sallee Promotions Inc!
Looking for promotional products?
YOU'VE COME TO THE RIGHT SITE. WE ARE PROMOTIONAL PRODUCTS EXPERTS WHO ARE COMMITTED TO YOUR SUCCESS.
Whether you are looking for a specific item or just browsing for ideas, our site is your one-stop shopping source. From fun items to the traditional, you can easily search for some of the hottest items on the market, and we are here for you 24 hours a day - 7 days a week. Quickly and easily search our vast database of products for items to:
Improve traffic at trade shows
Motivate staff
Thank a customer
Increase safety awareness
When you find what you are looking for, please contact us so we can discuss your needs in greater detail, or use our shopping cart to submit your order - our secure check out makes it safe, easy and convenient. If you are just browsing, click on our 'request for more information' option and we'll get back to you.
Featured Item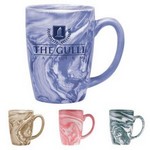 16 Oz. Palermo Collection Mug
This mug features an elegantly marbleized design & a comfortable, easy grip handle. Please note that due to the individual craftsmanship of these mugs, variances do occur in the color portions of the ...
$3.25 - $4.65
Featured Blogs
Substantial research shows why color matters in branding and how it plays an important role in how we experience marketing. These 16 facts give you a glimpse into how you can use color to your advanta...

One of the most powerful things you can do to set yourself up for success is practice the art of positive thinking. It's easy to let the struggles of everyday life control your attitude. But by practi...

Finance-themed promotional products are a great marketing investment and help increase brand awareness and customer loyalty. These 7 products can be used as financial seminar gifts, banking giveaways,...
What Our Customers Are Saying

Don't even bother going anywhere else. Everyone goes with Sallee Promotions eventually. Save yourself the agony and go with the best first.
Trent Holt -- Athletic Director
Palmetto Ridge High School
div { height: 100px; background-color: red; background-image: linear-gradient( red, #f06d06 ); }